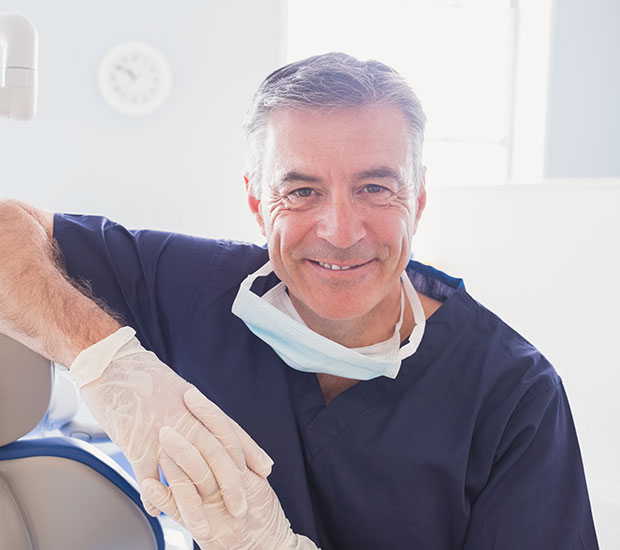 Testimonials from Doctors
Anchorage, AK
Why? Because colleagues recognize Dr. Klump as one of the most skilled at complex dentistry! Read more below to find out why dentists refer their patients to Alaska Advanced Dentistry.
Alaska can sometimes be a difficult place to find dental help especially if you have really large problems. Fortunately, Anchorage and the entire State of Alaska have one of the types of dentists that can take care of you without having to travel to the lower 48. Dr. Klump is that dentist. With his advanced skills, care, and judgment, he can give the patient living with the most "disastrous" dental problems the ability to eat comfortably and smile again. Give him and his talented team a try, you'll be glad you did!
Dr. James R. McAnally
Implant & Sedation Dentistry, Clinician, Consultant
For over 15 years, I have been working with Dr. Philip Klump; he is one of the very few that consistently improves his technique regarding Crown and Bridge work. As a Technician and Lab Owner, I would recommend his services and knowledge over many in the area. His caring for patients and pride in his work shows in his excellent results. He is very good!
Rod Hofmeister, CDT
Cosmetic Dental Lab, Inc.
I am proud to recommend Dr. Klump to you for any of your dental needs. His extensive training and technical knowledge allow him to perform even the most challenging and complex cases. I am sure he will do a superior job and you will most assuringly be pleased.
Dr. Li Skelton
I would highly recommend Dr. Klump for his exceptional skill and patient care that he provides. He treats his patients with the utmost dedication and his results are marvelous. I feel he is the premier dentist too, to restore your smile.
Dr. Lanny Lesser
Dr. Klump is an excellent dentist in this new era of dental implants. I feel comfortable to recommend anyone to him for any phase of implant dentistry. Thank you, Dr.Klump, for your passion for this profession and your patients!
Dr. Yoon C. Kang, MS, FICOI
Irving, TX
Dr. Klump is a dentist highly respected by his peers and appreciated by his patients. Dr. Klump has been trained by many of the most respected dentists in the world in the latest methods of implant, sedation, & cosmetic dentistry. His caring staff will make you feel at home. These are all reasons why you want Dr. Klump as your dentist!
Dr. Nick Shubin
San Juan Capistrano, CA
It is my sincere to write this letter as a recommendation of Dr. Klump. His training and commitment to the practice of reconstructive and implant dentistry set him apart from all the rest. His dedication to excellence and professional approach is applauded by both his colleagues and many satisfied patients.
Dr. Don Radomski, DMD
Gulf Breeze, FL
Dr. Klump is a master at providing progressive dentistry in a personalized and comfortable manner. It's rare to find both qualities.
Dr. Art Mirelez, FICOI
Fresno, CA
Impressive is the first word that comes to mind when describing Dr. Klump. Skills, artistic eye, and quality work are his hallmark. You are lucky that Dr. Klump is local to you. You can expect the finest dentistry has to offer so don't have any second thoughts because if he were near me, I would be seeing Dr. Klump.
Dr. Bruce Fine
Wayne, New Jersey
I can attest to the fact that Dr. Klump stands out amongst his peers in striving to build the absolute best option for his patients who have complex dental problems. It takes a supreme effort to stay abreast of the many adversaries in the outfield and there are far too many who don't make the choices available for their patients. Rest assured that Dr. Klump will provide them for you, and will follow up with you the best recommendations to maintain your new level of dental health.
Dr. Chris Chaffin, FICOI, FMIII
Spokane, WA
Dr. Klump is one of the most highly skilled dentists that I know. He has taken continuing education course from some of the top professionals in the dental field. Dr. Klump and his staff offer dental care in a relaxed, comfortable and state of the art atmosphere. Dr. Klump has a gentle demeanor and a deep understanding of the patient's wants and needs. He believes in the importance of preventive dentistry and therefore gives very comprehensive dental physicals. All of this helps to make him an exceptional clinician. In his office, smiles are created in the most technical and artistic manner. Many people leave the office "all smiles" with their lives changed.
Dr. Arnold Kieles
Palo Alto, CA
Alaska is fortunate to be home to one of the most skilled dentists in the Pacific North West. Dr. Klump has sought training form the most qualified dental professionals in the United States. You will receive the best treatment customized especially for you. He has years of experience rebuilding smiles.
Dr. Gordon
Austin, TX
Anchorage is truly blessed to have access to as fine a dentist Dr. Klump. His commitment is unparalleled. Dr. Klump is gifted at bringing your dream of a beautiful smile to reality in a caring and non-judgmental environment. He is sought out as an expert in solving complex dental problems, which his patients once thought were impossible to fix. Dr. Klump's entire team is focused on one thing…making your ideal smile and dental health a reality. You will be pleased with your decision. Dr. Klump and his team are truly in a league of their own. As a fellow dentist, I have had the opportunity to see the work of hundreds of other dentists, and can honestly say Dr. Klump is one of the finest dentists I've ever met.
Dr. Buss Hellickson
Minneapolis, MN
Dr. Klump is the most exceptional dentist is the area. He has expertise in the most difficult and complicated dental challenge a dentist has to face. HE is able to take a patient from the most debilitated state to one optimal health and appearance. He has received training from a variety of top dental specialists in the North America and had incorporated his various skills into a uniquely complete and holistic way that benefits patients suffering from simple to the most hopeless problems. Let Dr. Klump help you….you'll be glad you did.
Dr. Anthony Wong
Delta, BC
Anchorage is fortunate to have many qualified dentists, and among these talented professionals, I can think of no one better than Dr. Klump. His top-notch clinical skills and expertise are on the cutting edge of the latest and best that dentistry has to offer. Dr. Klump and his staff without a doubt welcome each individual as a special member of his elite dental family. They caringly, passionately, and comfortably handle even the most difficult of problems. Put your trust in Dr. Klump and let him give you the smile of your dreams. You'll be glad you did it.
Dr. Ronald Barganeir
Montgomery, Alabama
There are a lot of options for you in the way of dentists available to see you in the Anchorage area. However, finding someone who can help you solve your complex dental problems and make it an enjoyable process is much more difficult. Dr. Klump is one of those rare people. He has the talent the necessary people skills, and the technical know-how from his years of experience and extensive advanced training. He not only helps his patients improve their smile, confidence, and overall health, but is actively helping other dentists learn how to do this for their patients as well. Extraordinary and complex dental problems require an extraordinary dentist and "he is the man!" If you have been wishing for a way to improve the health of your smile and change your quality of life than Dr. Klump is no doubt the dentist for you.
Dr. Greg Nelson
Richmond, BC
Recent Posts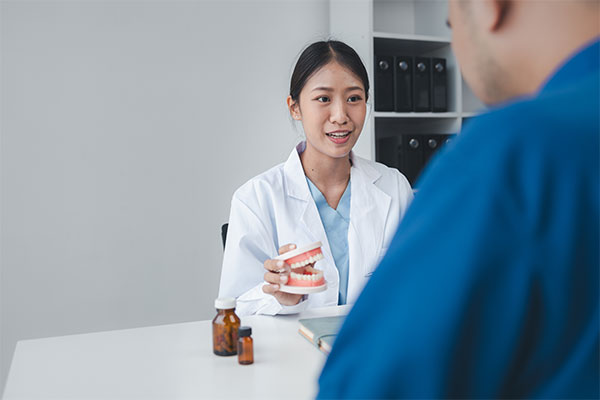 Dental crowns are among the most common types of restorative treatments dentists provide. A crown has many uses and benefits. Not only can it restore the aesthetics of your smile, but it relieves pain, protects a damaged tooth, and prevents further problems from occurring to weak teeth. The process of getting a crown can require…